By: Lyndsay Crews
Recently, my husband traveled to Durham, NC for business. On a wild hair, my 4 children (6,4,3, and 22 months) and I went with him. We spent two nights and three days there and most of that time was spent by ourselves without my husband. Here is what I learned:
Food
Bull City Burgers – 3 Stars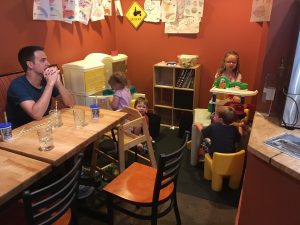 Biscuitville – 5 Stars!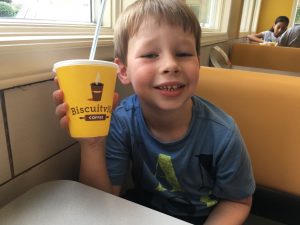 Pie Pushers – 2.5 Stars
Pros – Good food
Cons – location is above a store so kids have to go upstairs, don't bring a stroller because you can't physically get it up the narrow stairs

Tip

– Get the pizza to go.
**The Mayor has banned plastic straws in Durham so make sure to bring a sippy cup everywhere you go.**
What to do:
Life and Science Museum – 5 Stars!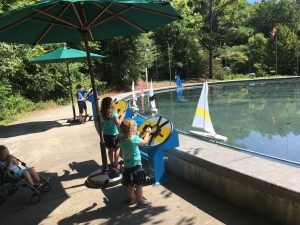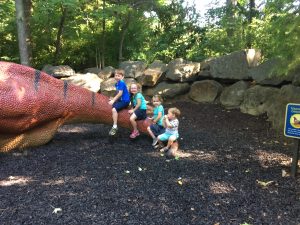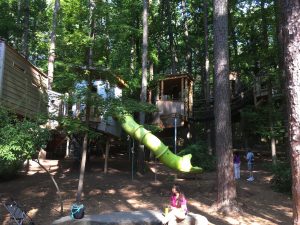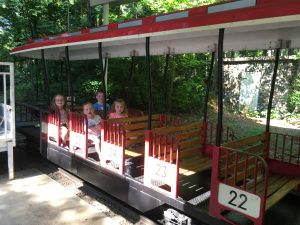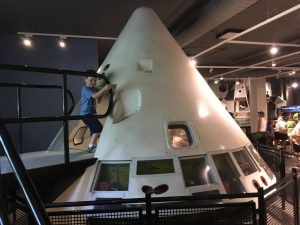 Many other things to do for indoor or outdoor fun!
Easy to get around
Museum pass good for FREE admission to 200+ museums around the U.S.

Tip

– Bring a stroller and pack food/drinks
Where to Stay:
Unscripted Hotel – 2 Stars

Pros – nice staff, convenient location to downtown Durham
Cons – this hotel is not for children, public pool/bar area played music until 9:30 on week nights, Breakfast not included, King Size City View room is VERY small for 6 people
**Bring your own breakfast like granola bars or fruit.**
***They provided a cot and a pack n' play. We brought two sleeping bags for the other two kids. It was cramped but doable.***
Featured Photo above: Durham by Nick Youngson CC BY-SA 3.0 Alpha Stock Images